Bex is a certified- RYT-200 Yoga instructor. Practising yoga since 1998. Completing 200 Ashtanga hours. Certifications in  Applied Polyvagal Theory in Therapeutic Yoga Levels 1 an 2. Completing 200 Ashtanga hours. A Precision Nutrition Level 1 coach.
28 years of choreography experience in dance, theatre,  circus apparatus, AND industrial cranes! 20  years of Direction in dance, circus, and film. Award winning producer in film. Pyrotechnician, retired fire eater, clown, (yes! I have been in Cirque Du Soleil!) and actor. Graduate of technical theatre.
Bex's journey through yoga:
My first time I became aware of yoga, I was 15, working in grounds maintenance at a Provincial Park in Northern Ontario and witnessed a brother and sister practising in the park grass.  They were beautiful, they were from New York, I was intrigued. I was in steel toed boots and a hard hat!!!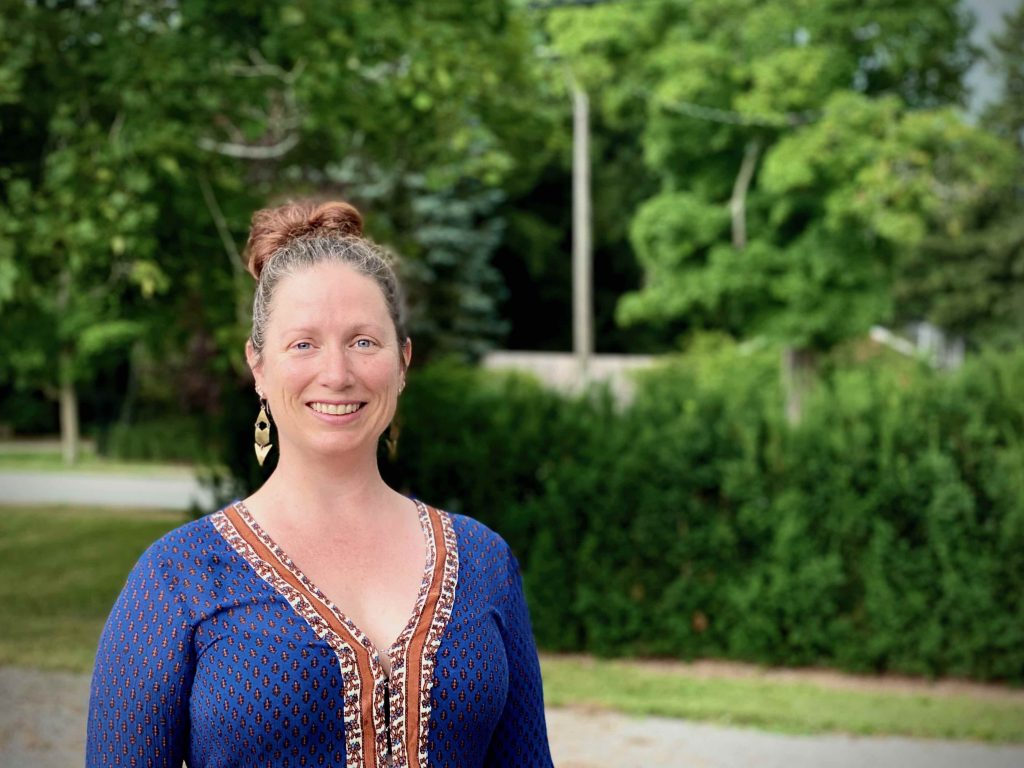 Years later,  I first practiced yoga, used as a warm-up for a dance class.  It blew my mind and I fell in love with the sun salutations.  My relationship to yoga became a way to support my intense circus lifestyle. Mentally, physically, spiritually and emotionally.

My approach now is to get moving and working with going with the flow. Pushing my physical boundaries, resulted in injuries and burnout. I returned to yoga to learn how to respect my limitations through yoga teacher training.  To give my body exactly what it needed and honour the time for rest. 
Though it seems I have done a lot, I have also learned how to fail more.  I believe in starting humbly and honestly where you are today, this moment.  Diving in.  Otherwise the adventure rarely happens.  ~Bex
About the Studio:
The studio was originally a schoolroom.  There are many stories of it being a lunchroom to classroom over its functioning years!
The studio is a safe place for nurturing body, mind, and soul.  All the while, having fun, of course!  The studio is boutique size with a dash of old school, allowing you to have the best personalized experience.  Classes range from Vinyasa, Hatha, and Gentle Yoga with a somatic process.
Yoga is much more than postures (asanas) and being bendy.  The studio is a supportive place to discover, explore, laugh, cry, lengthen, strengthen, rest, celebrate, acknowledge, work through, nurture, accept ,fill and connect to your soul, rebuild, gain strength.
It is good enough to show up, roll out your mat and breathe.  Or if your desire to challenge yourself, that too, is good! 
Come move with us!